Despite anger from Israel, draft bill passes first round of voting in EU precedent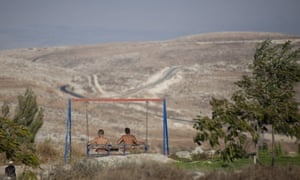 .
Ireland's senate has voted in favour of a bill banning the importation of products from Israeli-occupied Palestinian territories, paving the way for the country to become the first EU nation to enforce a boycott.
The bill, which has faced angry Israeli opposition, prohibits "trade with and economic support for illegal settlements in territories deemed occupied under international law".
Having been approved in the upper house of the Irish parliament, the Seanad, the legislation will now need to get through more Seanad votes and then the lower house before becoming law.
At Israel's urging, a previously scheduled vote in January was delayed at the Irish government's request. Israel's foreign ministry, which is headed by the prime minister, Benjamin Netanyahu, had summoned Ireland's ambassador to Israel, Alison Kelly, at the time.
Israel took control of the West Bank from Jordan in 1967, an area of land on which Palestinians hope to establish an independent state. Around 600,000 settlers live in occupied territory in east Jerusalem, the West Bank and the Golan Heights.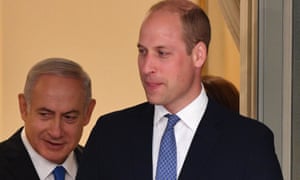 .
Estimates put the value of settlement-made products to Ireland at between only €500,000 to €1m annually, but proponents of the bill say it could chart a path for other EU states to follow.
Netanyahu has denounced the bill, saying it "gives a tailwind to those who seek to boycott Israel and is utterly contrary to the principles of free trade and justice". The bill does not ban all Israeli products.
Frances Black, the independent senator who sponsored the bill, said in a statement before the vote that "trade in settlement goods sustains injustice".
ER recommends other articles by The Guardian
Featured photo: Tommy Morrin / Facebook
Published to The Liberty Beacon from EuropeReloaded.com
••••
The Liberty Beacon Project is now expanding at a near exponential rate, and for this we are grateful and excited! But we must also be practical. For 7 years we have not asked for any donations, and have built this project with our own funds as we grew. We are now experiencing ever increasing growing pains due to the large number of websites and projects we represent. So we have just installed donation buttons on our main websites and ask that you consider this when you visit them. Nothing is too small. We thank you for all your support and your considerations … TLB
••••
The views expressed here belong to the author and do not necessarily reflect our views and opinions.
TLB has other above the fold articles, videos and stories available by clicking on "HOME" at the top of this post. Never miss a new post, sign up for E-Mail alerts at the bottom of the Home page and get a link dropped right to your in-box.
TheLibertyBeacon.com contains copyrighted material the use of which has not always been specifically authorized by the copyright owner. We are making such material available to our readers under the provisions of "fair use" in an effort to advance a better understanding of political, economic and social issues. The material on this site is distributed without profit to those who have expressed a prior interest in receiving it for research and educational purposes. If you wish to use copyrighted material for purposes other than "fair use" you must request permission from the copyright owner.
Be the first to comment