Notice: Facebook has blocked TLB Staff from sharing articles. Please Click Here to share to Groups and Friends from our Media page. Thank You.
---
Israel Approves Thousands More Settlement Homes in the West Bank
Peace Now Warns Expansion Faces a 'Record Year'
by Jason Ditz
Israeli NGO Peace Now has announced that the government has approved plans for another 3,736 settlement units across the occupied West Bank. Details are still emerging on where they are located, but they include expansions in settlements deep in Palestinian territory.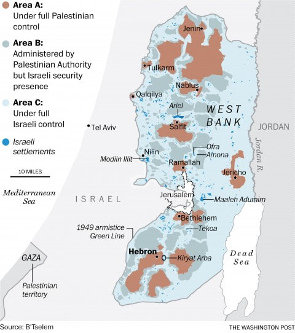 Though Israel's far-right government has been building at a rapid pace, previous announcements have centered primarily on the major settlement blocs, which Israel expects to annex in any peace deal. They present this as less controversial than expanding outposts near major Palestinian cities, or those built simply to cut off parts of Palestine to undermine a Palestinian state.
Peace Now warned that the current rate of expansion means Israel risks a "record year" of settlement expansion. They said this was in no small part because President Trump is seen as very accommodating to the construction.
Trump has at times criticized the expansions, and the US and Israel were briefly in talks earlier this year on an understanding on the settlement. Israel rejected all such proposals, however, and just went back to building.
*********
TLB finds other informative articles at ANTIWAR.COM
About the writer Jason Ditz
Related articles from The Liberty Beacon:
---

The views expressed here belong to the author and do not necessarily reflect our views and opinions.
TLB has other above the fold articles, videos and stories available by clicking on "HOME" at the top of this post. Never miss a new post, sign up for E-Mail alerts at the bottom of the Home page and get a link dropped right to your in-box.
TheLibertyBeacon.com contains copyrighted material the use of which has not always been specifically authorized by the copyright owner. We are making such material available to our readers under the provisions of "fair use" in an effort to advance a better understanding of political, economic and social issues. The material on this site is distributed without profit to those who have expressed a prior interest in receiving it for research and educational purposes. If you wish to use copyrighted material for purposes other than "fair use" you must request permission from the copyright owner.
Be the first to comment