Martin Armstrong Asks "Is George Soros One Of The Greatest Threats Against Society?"
Authored by Martin Armstrong via ArmstrongEconomics.com
It is no secret that I have no respect for George Soros and that is aside from the fact that we would often be on opposite sides of the market. 
I never saw Soros as a great trader.
Even the reputation that he broke the Bank of England was nonsense. The "Club" was all on that trade, and it was a guaranteed trade where, if the peg broke, you made a fortune, and if you were wrong, you got your money back. I was on the opposite side back then, being called in by those in the British government. After a 7-year bull market in equities, Soros finally threw in the towel ending his bets on the stock market crash only after being wrong for so long.
Soros lost big time on the Russian manipulation when the "Club" was bribing the IMF to keep the loans to Russia going so they could make a fortune in interest rates. That failed and ended up in Long-Term Capital Management debacle. Soros lost $2 billion on that one. I believe he also lost when the "Club" was targeting the Japanese yen in 1999. So I never saw Soros as some fantastic trader.
I believe he was just simply on the right side of a few big plays orchestrated by the "Club" and never by himself.
I personally believe he is very dangerous politically.
I believe he stands for control of the people and is always plotting for the manipulation of society. He appears to be always on the side of Marxist/Socialism which disturbs me greatly. This is just his political philosophy. There has been a rising movement against Soros on a global scale. This is one person whose death the world will celebrate – not mourn it.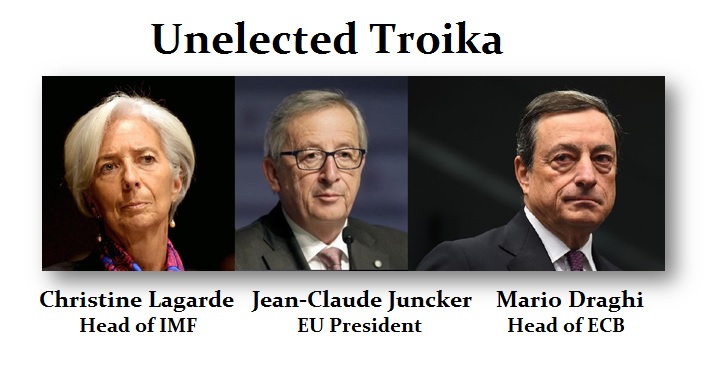 The Telegraph is now reporting that Soros "is one of three senior figures linked to the Remain-supporting campaign group Best for Britain who plan to launch a nationwide advertising campaign this month, which they hope will lead to a second referendum to keep Britain in the EU."
Soros is on the wrong side. Europe has no chance of the EU Project actually succeeding long-term. The entire structure is completely unsound and the political process is anti-Democrat. The EU was purposefully designed to be as close to a dictatorship where the people are not trusted to make any decision and are too stupid to even know how to spend their own money. Nobody in the Troika ever stands for an election and they are the people who rule with an iron fist over the economy.
************
ER recommends other articles by Zerohedge, and Armstrong Economics where this article originally appeared
Published to The Liberty Beacon from EuropeReloaded.com
The views expressed here belong to the author and do not necessarily reflect our views and opinions.
TLB has other above the fold articles, videos and stories available by clicking on "HOME" at the top of this post. Never miss a new post, sign up for E-Mail alerts at the bottom of the Home page and get a link dropped right to your in-box.
TheLibertyBeacon.com contains copyrighted material the use of which has not always been specifically authorized by the copyright owner. We are making such material available to our readers under the provisions of "fair use" in an effort to advance a better understanding of political, economic and social issues. The material on this site is distributed without profit to those who have expressed a prior interest in receiving it for research and educational purposes. If you wish to use copyrighted material for purposes other than "fair use" you must request permission from the copyright owner.
Be the first to comment