'Ultimate narcissist' Trump wants to 'destroy the world' – George Soros
Via RT-News
Controversial billionaire George Soros is up in arms about Donald Trump again, claiming the US leader wants to "destroy the world" and needs to be kicked out of office.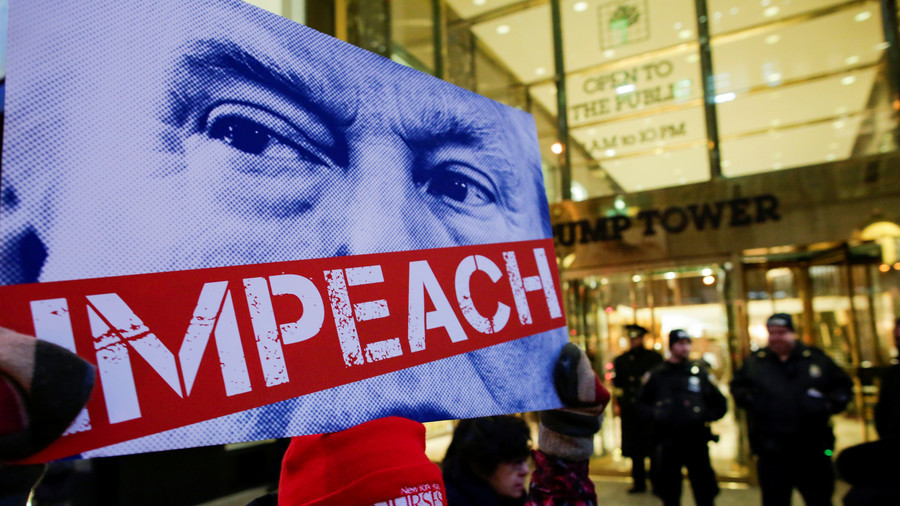 Donald Trump is the "ultimate narcissist" who "is willing to destroy the world", Soros told the Washington Post on Saturday. He added that, if the Democratic Party wins the general election this November in a "landslide" and proceeds with an impeachment, he would support removing the president from office.
The two share a history of bad blood dating back to the 2016 election. As one of the top backers of Trump's then-main rival, former Secretary of State Hillary Clinton, Soros gave more than $10.5 million to her campaign, according to the DC-based Center for Responsive Politics. And Trump's stunning victory later had reportedly caused Soros nearly $1 billion in losses.
---
---
Amassing his tremendous wealth through investments, Soros gained a reputation as one of the most profitable speculators in the stock market. He made around £1 billion in 1992, effectively crashing the British pound. The event became known as Black Wednesday, and remains one of the worst shocks experienced by the British economy.
After the fall of the Iron Curtain, liberal-minded Soros attracted more notoriety while funding a network of NGOs in Eastern European countries. Over the years, his views clashed with the Hungary's right-wing government, led by the Fidesz party.
The nation's Prime Minister, Viktor Orban, accused Soros of slandering Hungary and meddling in the country's internal affairs, particularly trying to force Budapest to accept migrants and refugees. In 2017, Orban launched a campaign against the billionaire, fitted with anti-Soros billboards across the country's capital, and tightened the laws on NGOs, prompting Soros' Open Society Foundation to cease operations in Hungary. Soros' spokesman denounced the campaign, accusing the Hungarian authorities of spreading anti-Semitism.
*********
••••
The Liberty Beacon Project is now expanding at a near exponential rate, and for this we are grateful and excited! But we must also be practical. For 7 years we have not asked for any donations, and have built this project with our own funds as we grew. We are now experiencing ever increasing growing pains due to the large number of websites and projects we represent. So we have just installed donation buttons on our main websites and ask that you consider this when you visit them. Nothing is too small. We thank you for all your support and your considerations … TLB
••••

The views expressed here belong to the author and do not necessarily reflect our views and opinions.
TLB has other above the fold articles, videos and stories available by clicking on "HOME" at the top of this post. Never miss a new post, sign up for E-Mail alerts at the bottom of the Home page and get a link dropped right to your in-box.
TheLibertyBeacon.com contains copyrighted material the use of which has not always been specifically authorized by the copyright owner. We are making such material available to our readers under the provisions of "fair use" in an effort to advance a better understanding of political, economic and social issues. The material on this site is distributed without profit to those who have expressed a prior interest in receiving it for research and educational purposes. If you wish to use copyrighted material for purposes other than "fair use" you must request permission from the copyright owner.
Be the first to comment